Listed below are 10 typical pharmaceutical molecules and their breakdown products under conditions likely to be encountered in the environment. A number of treatments collectively called advanced oxidation technologies/processes (AOT/AOP) can be used to treat waste water containing chemicals known to be recalcitrant and/or toxic in biological treatment/sewage treatment plants before discharge into the environment. Decomposition products from AOT/AOP processing have not been included since these technologies operate under harsh oxidative conditions that are never encountered in the environment. APIs may come into contact with milder technologies used to disinfect drinking water, which would lead to partial oxidation.
Whatever the mode of reaction, unless a molecule is mineralised, it should not be assumed that one or two transformations will render a toxic/recalcitrant molecule less so. Transformation may result in products with greater environmental issues than the original molecule.[1][2]  Likewise, quantitifying the eco-toxicity of breakdown products computationally can present issues, e.g. with quantitative structure–activity relationship (QSAR) modelling since:
It is often inaccurate for the parent pharmaceutical molecules;
The assigned structures for the transformation products could be incorrect;
An unambiguous answer can only be reached from physical testing.
The ten molecules have been selected to give examples of APIs across different therapeutic areas and to show examples of biotic, direct and indirect photolytic decomposition. Mainly, primary breakdown products are shown. These could be subject to further degradation processes.
1) Diclofenac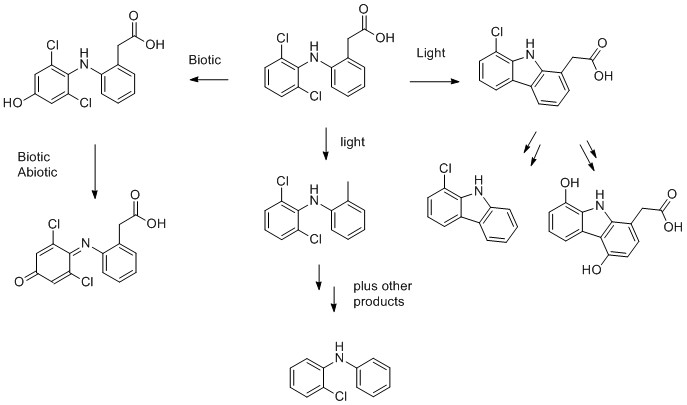 2) Fluoxetine

3) Paroxetine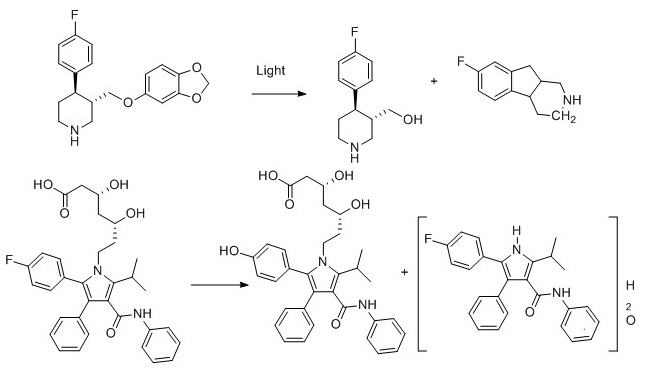 4) Atorvastin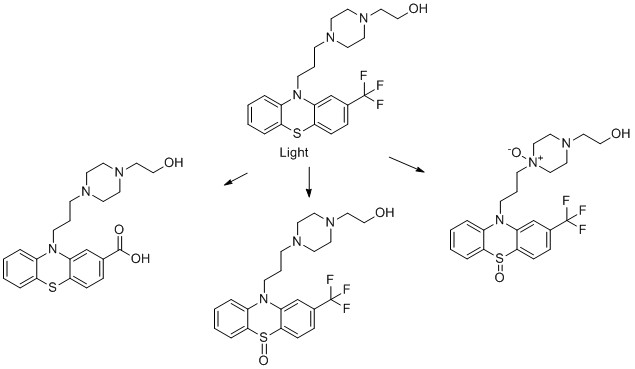 5) Fluphenazine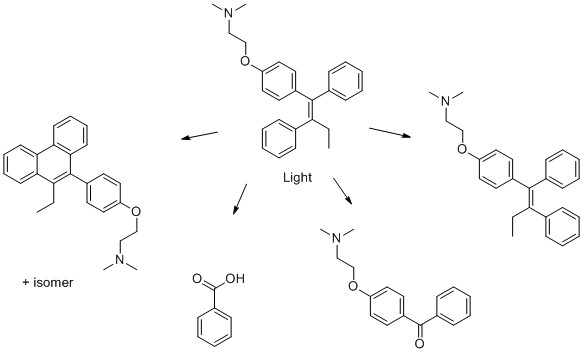 6) Tamoxifen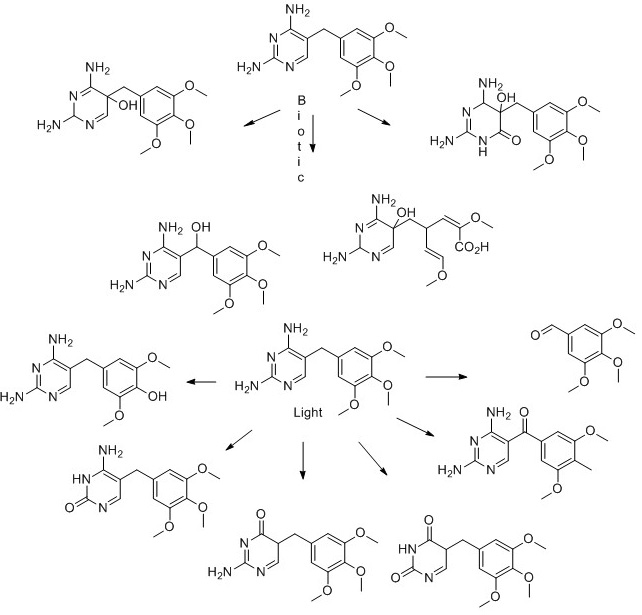 7)  Trimethoprim

8) Penicillin G

9) Ciproflaxacin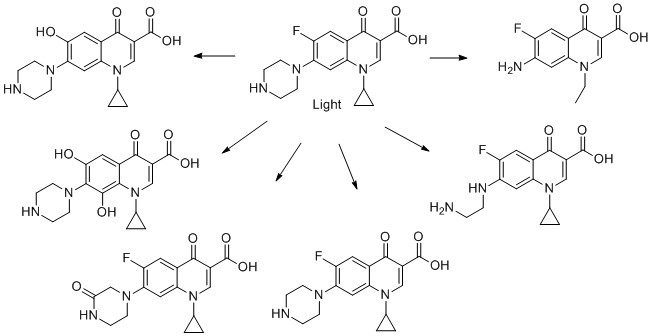 10) Valsartan